I took this photograph of this palm while on holiday in Portugal about three years ago. It was an extremely hot, very sunny day and the shade of the palms was very welcome and cooling.
The gentle breeze made the fronds rustle and wave in the wind. Very lovely, very cooling and just the shade we needed.
I thought it made a great design for this cushion. I love the colour and shapes and the look of texture and depth of the foliage. It will make a lovely addition to a home. I always think cushions make a home look comfortable and homely somehow.
A statement cushion is a very easy and inexpensive way to change the look of a room a little and make it seem fresh and interesting. Adding home decor like this is a lot easier and more affordable than totally redecorating and can be very effective.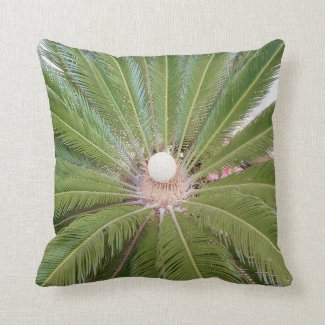 Green Palm Cushion Pillows
by
RaintreeDesigns
Browse Zazzle for a different
pillow
.
If in UK please order with this link Green Palm Cushion Pillow By Raintree Designs
If you like this please share.