Here is a
Beautiful Pink Rose with Raindrops Throw Pillow
,

a card and a fleece blanket of the same design by my friend
susan52z
.
just so beautiful!
The rain drops on the rose are captured beautifully. The pale pink colour is one of my favourite looks in a rose.
The rose was on the bush by the front steps of Susan's home. She can see this rose from her desk and it caught her eye one rainy morning.
As she told me, some days the raindrops just really show up and this was one of those days. She did a beautiful job of capturing this photograph.
This is a lovely cushion that will look gorgeous in any home and would make a really beautiful gift especially for a Birthday, Christmas present or house warming.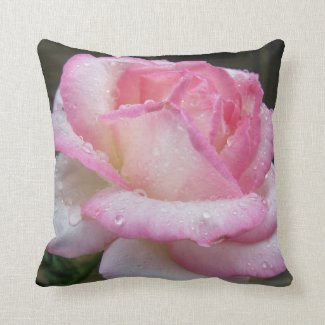 There is a tiny flaw on the edge of the one of the petals and
Susan does not remember seeing it when she took the photograph.
To her and to me this is a perfect example of focussing on the beauty in creation while overlooking the flaws.
Enjoy this lovely creation....
Here is a beautiful card with the same gorgeous rose photograph. Maybe you know someone who would appreciate this?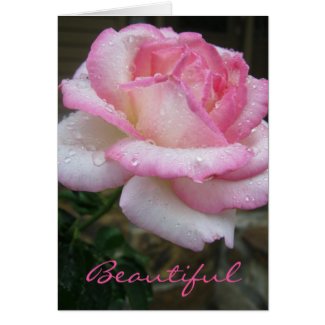 Beautiful Rose Ecclesiastes 3:11 Scripture Card
by
susan52z
Create custom greeting cards
at Zazzle.
A lovely fleece blanket for those chilly winter nights or just to cuddle up in all nice and cosy and very pretty indeed! A beautiful throw which would look perfect in many bedrooms and home decor.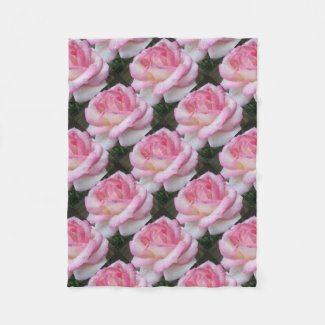 Beautiful Pink Rose with Raindrops Fleece Blanket
by
susan52z
Look at Floral Fleece Blankets online at
Zazzle.com
If you like this page please share and do come join us at Facebook Page Raintree Earth Designs
Follow Jasmine Ann Raintree's board Raintree Earth Design on Pinterest.